About KG Salon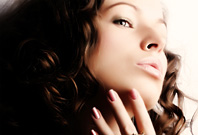 KG Salon and Spa started out as an idea
in the mind of our owner, Kristina Guzman, 15 years ago while she was working at a prominent salon in Santa Monica. Having recently moved to Santa Clarita, Kristina was surprised to find that there were no high end spa/salon centered businesses available in the area that delivered the type of services that she felt people in Santa Clarita deserved.
Kristina reached out to a close group of friends that she had worked with over the years, whose work she found to be exceptional, and asked if they would all like to take the leap of faith and open their own high end salon & spa together.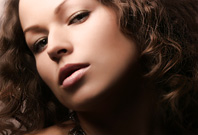 13 years later, and KG Salon is still providing
the residents of Santa Clarita with amazing services unlike anything typically available outside of high end salons down on Rodeo Drive. Our staff has grown over the years to encompass respected proffessionals in Hair Care, Coloring, Styling, Nail Care specialists, Massage Therapists, and even a certified Feng Shui practitioner to ensure that there is the proper balance and atmosphere within our studio, to ensure a wonderful experience for our guests.
What We Offer
KG Salon and Spa offers the only truly high end luxury Salon & Span experience in the Santa Clarita Valley.
Bi-Monthly staff workshops:
To stay on top of the latest industry trends and techniques, it is mandatory for our staff members to receive continued training in their disciplines.